News
Rescue Works Mock Accident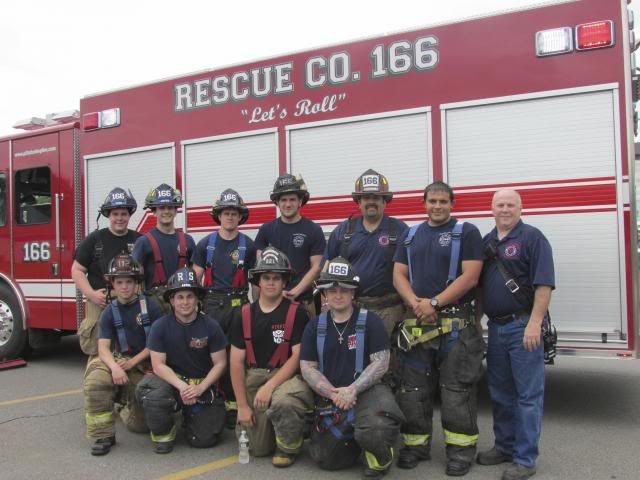 5/23/2013
Rescue 1 along with E165 and E148 responded to the Pittston Area High School for a mock car accident. Companies arrived to find two vehicles with 3 pinned and 1 ejection. Rescue 1 went to work with stabilization and did a complete roof removal of the vehicle to extricate the three victims. E148 stabilized the second vehicle that had a DOA and then assisted the rescue with the extrication. E165 would land Life Flight. It was great job by all involved. We would like to congratulate Anthony Capozucca for all of his hard work put into this project. The members of PTVFD wish all the seniors a happy and SAFE Prom.
Members Complete FF1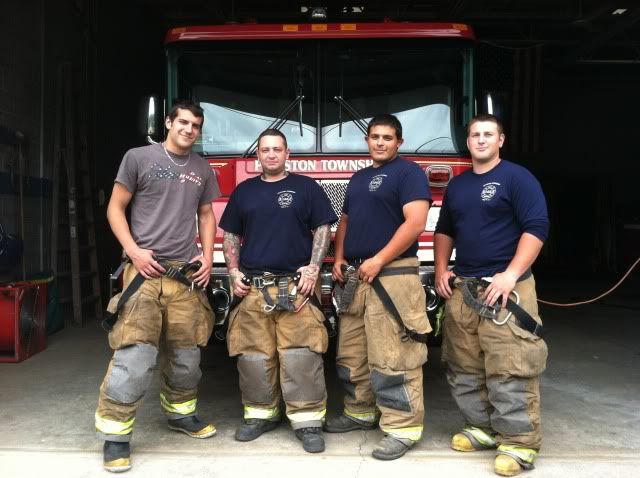 7/14/2012
Captain Angelella, FF Ranieli, FF Sklanka, and FF Rusnock all completed the FF1 program today. The program stated back in January. The members pictured above spent 7 months of nothing but hard work and training to prepare for today. Keep up the great work guys. Congratulations and stay safe.
New SCBA in Service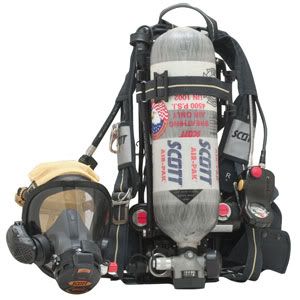 The company received delivery and placed in service new Scott NXG7 SCBA equipped with Pak Tracker technology. These SCBA are what we use on a daily basis to protect us in a heat and smoke atmosphere. The Pak Tracker technology is used to make easier to find a downed firefighter in the event of an emergency.
Time For Upgrades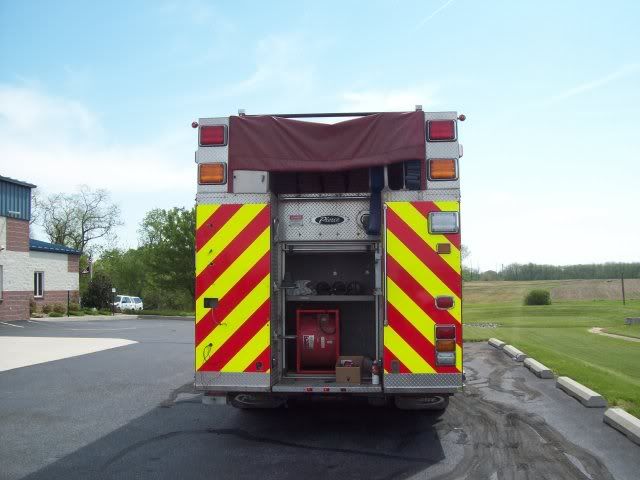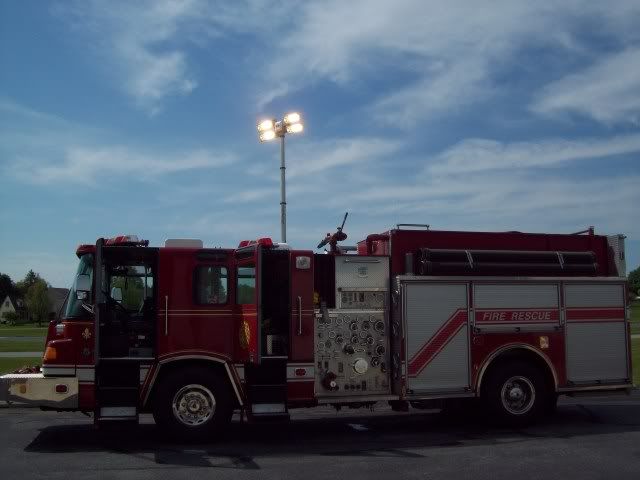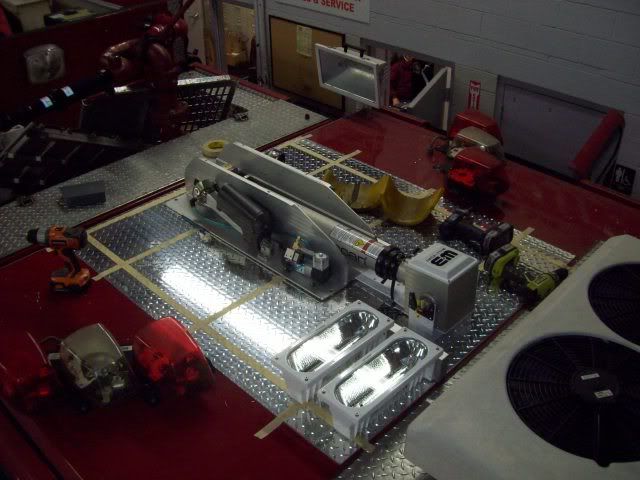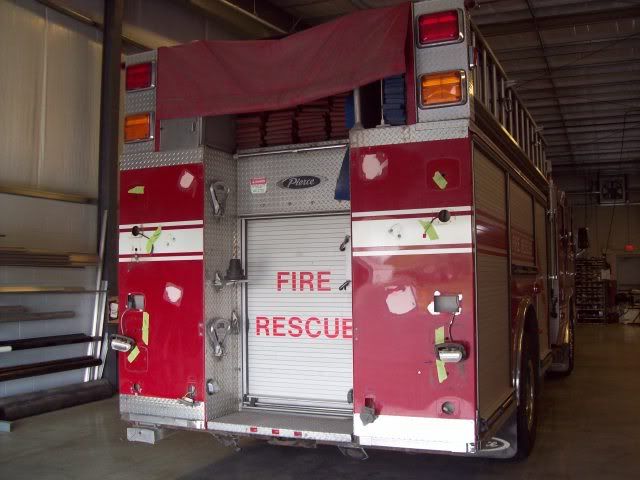 The rescue was recently placed out of service and sent down to Glick Fire Equipment for some upgrades. Glick performed a full maintenance check on R166. Replacing leaf springs, all four air cylinders, fuel tank straps, and replacing the valves and packing on the pump. Upgrades include a Wil-Burt Night Scan light tower, and reflective chevron will be placed on the rear and relfective tape on the cab doors. The rig will then come back for some finishing touches. All warning lights will be upgraded to LED complimentary of Federal Signal Corporation. Cabinetry will be added in the cab area to clean up some compartment space, and shelves will be added where needed. The rig will gain more compartment space and have room for needed equipment of the future.
2011 SMOKE ALARMS HAVE ARRIVED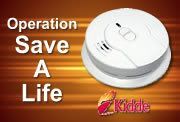 Residents of Pittston Twp. can pick up their FREE smoke alarm at fire department located on Bryden St. Senior Residents can contact us through our contact page, or just call the fire house and leave their name, address, and phone number to get their FREE smoke alarm installed for them. Supplies are limited.
Members Complete Bus Rescue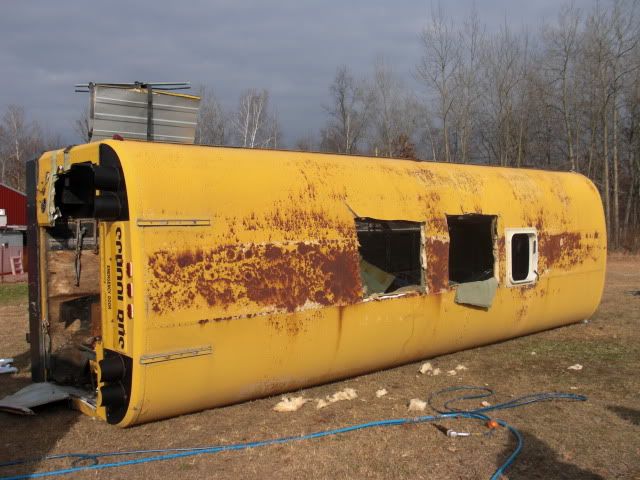 Members recently completed a bus rescue class where students learned different stabilization techniques, the construction of buses, and special techniques on gaining access. Students were tasked with making multiple extrication pathways through different parts of the bus. We would like to send out a special thank you to the Hughestown FD for inviting us to the class.
Rescue Upgrades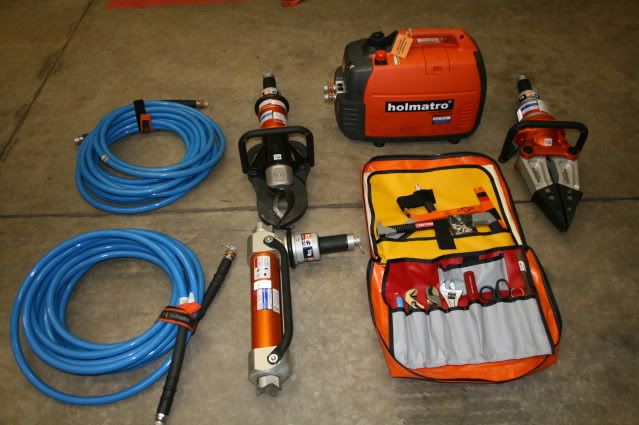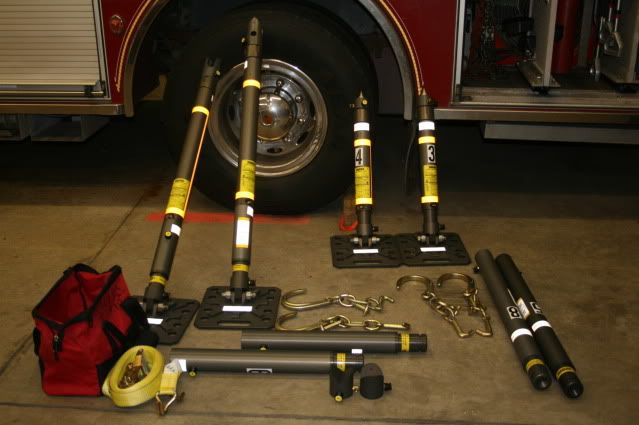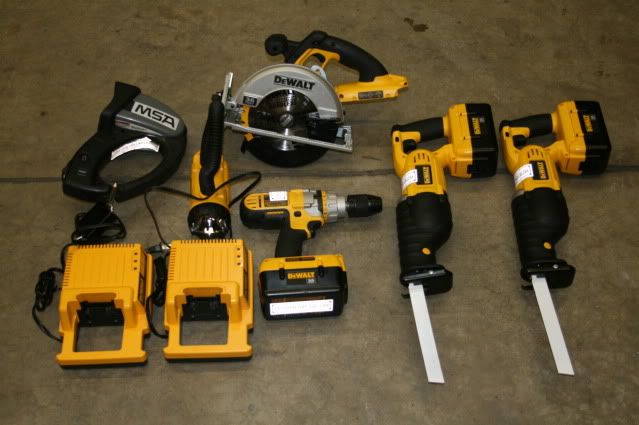 The Pittston Twp. Vol. Fire Department recently recieved funding to upgrade the current equipment carried on the rescue while adding to the inventory at the same time. A complete new Holmatro rescue system utilizing the Core technology single hose line and larger capacity cutters and spreaders was purchased to replace the 19 year old system. The older system will be moved to the engine providing the department with two complete sets of hydraulic extrication tools. A complete set of DeWalt 36v battery operated tools was also purchased to replace the Milwaukee 18v system. The upgrades continued with the purchase of a MSA Evolution 5200 TIC (Thermal Imaging Camera), giving the department a TIC on the rescue and the engine. Rounding out the upgrades are new handlights for each riding position. New additions to the rescue inventory include the Paratech Highway stabilization system with air shores and related equipment. Lastly with the members health and safety as a top priority, an AED (Automated External Deffibrillator) unit has been added to the arsenal also allowing us to assist EMS if needed and provide another level of service to the residents and visitors of Pittston Twp.
Members Complete BVR Tech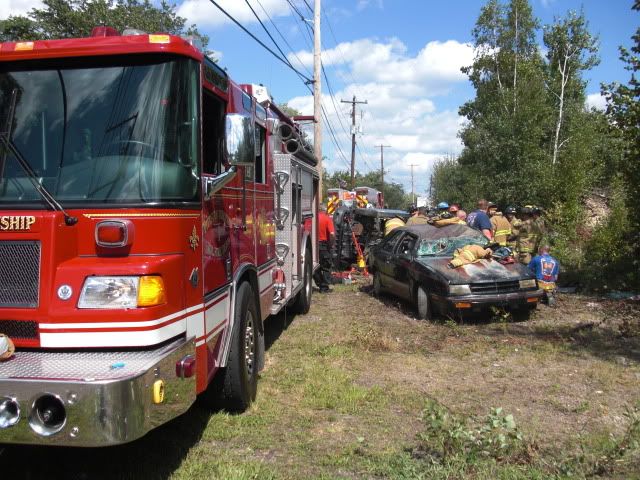 Members from the 166 house completed all three parts of a vehicle rescue course. Along the way members learned how to complete full stabilization of a vehicle, how to use multiple different types of tools like the air bags, air chisel, rescue struts, and hydrualic rescue tools. Members will continue their training by taking a special vehicle rescue class at LCCC on October 17th and 18th. We would like to send out a special thank you to Duryea fire department for hosting the class and allowing us to participate. More pictures in the pictures section.
The Rescue Partied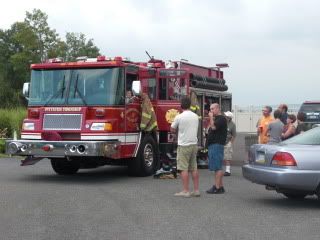 The rescue would head up to the Quail Hill section for a block party. The residents of Qual hill have this party once a year. This year they invited the rescue and ems to put on a show for the kids. The rescue also fed their faces with some great and also had some music to listen to. We would like to send out a special thank you to the residents of Quail Hill for inviting us to their party.
BOX ALARMS
BOX ALARMS 2009
FOAM TRAILER TRAINING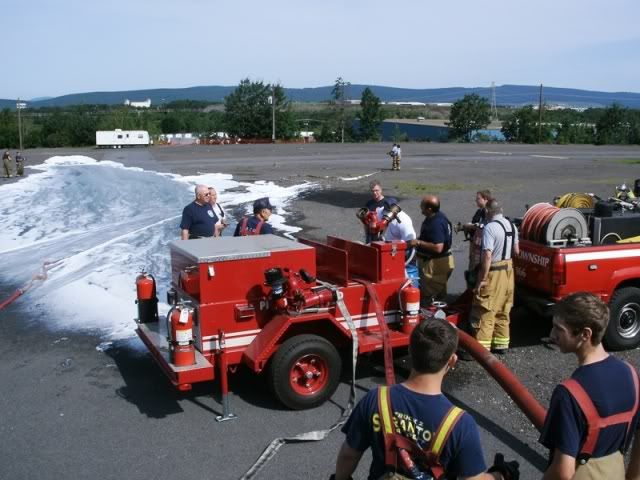 8/8/2009
The members from station 166 and station 112 would get together today to do some training on the 166 foam trailer. The members from both departments would get a chance to operate the trailer. This trailer carries 250 gallons of AFFF foam. It can support two 1.75 handlines as well as fixed and portable monitors and also carries four ABC extinguishers. We would like to thank the members from station 112 for participating in the training session. Photo courtesy station 112
HYDRANT PAINTING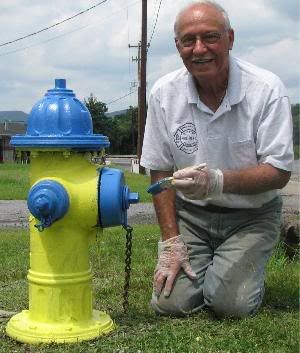 The members from the 166 house would like to send out a special thank you to Jimmy Francioso for his time and dedication on painting all the fire hydrants in Pittston Twp.. Jimmy is a retired member of the department. He has been an active member for over 20 years and is still doing everything he can to help us out. The hydrants were painted with bright colors so they can be easily seen at night in case of an emergency and also for civilian drivers. Thanks for all the help Jim. Photo courtesy of the Sunday Dispatch.